There were all sorts of amazing goods for sale at this week's market, but for me the stars of the show were the pears. Pears season is short and sweet, and now is exactly the right time to pick some up. Pears are the perfect fall fruit, resting somewhere between the heady, ephemeral sweetness of summer peach and the hardy crispness of a winter apple. They are delicious in all sorts of things, but my favorite way to eat them – besides straight out of the bin – is in a deceptively simple, surprisingly delicious butter cake.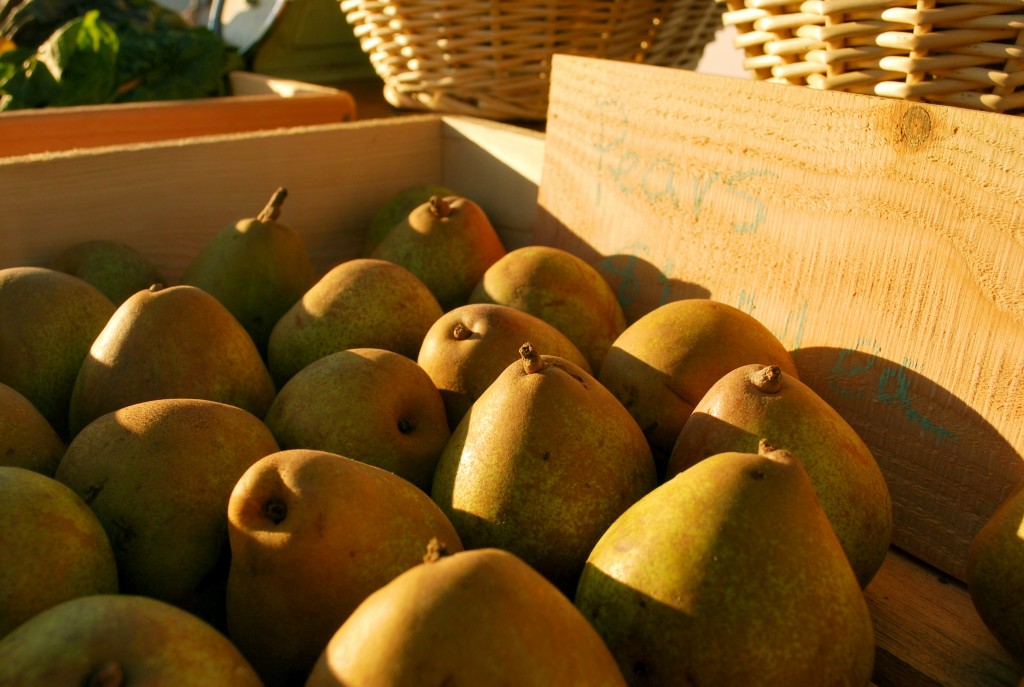 This recipe could hardly be easier. It takes less than 15 minutes to whip everything together, and you don't even need a mixer. The end result is a subtly sweet, fresh tasting cake with a moist, buttery, crumbly interior.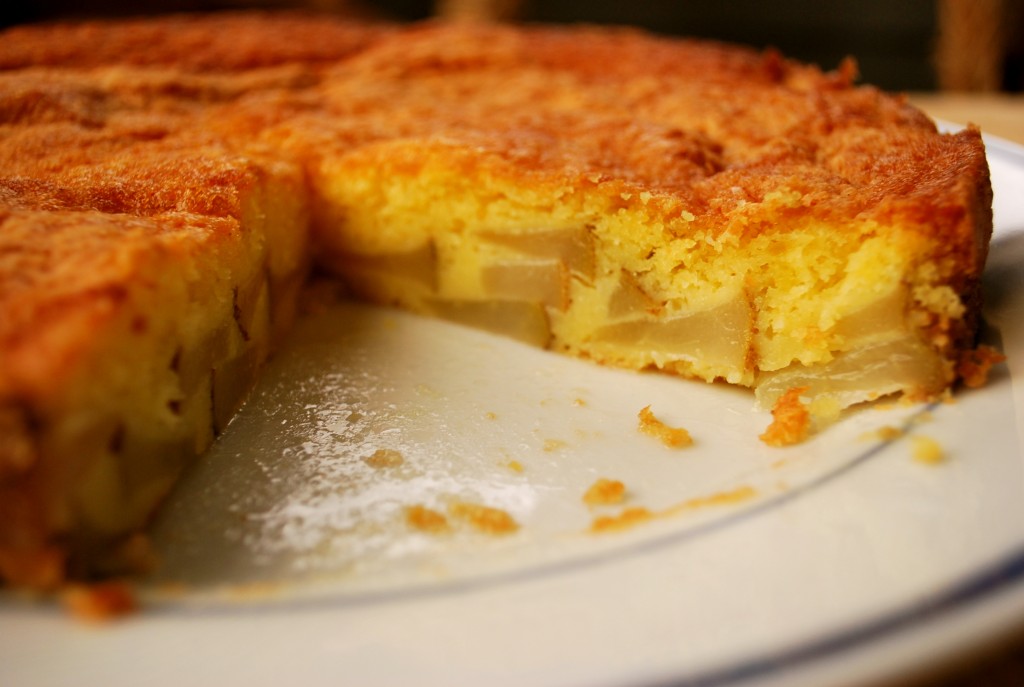 Best enjoyed warm on a cold morning, with a hot cup of coffee.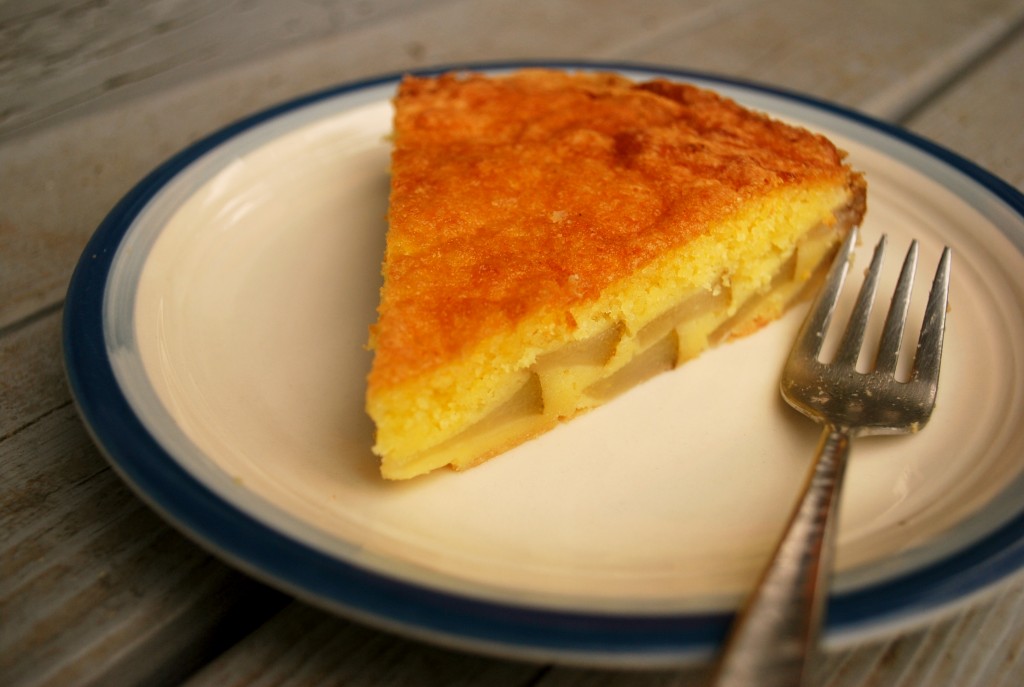 Simple Butter Cake with Pears
Ingredients:
1-2 large pears
9 Tbs unsalted butter plus more for buttering the pan
1 cup sugar
2 eggs
1/3 cup plus 2 Tbs flour, plus more for dusting
2 tsp baking powder
1/2 tsp salt
Preheat the oven to 350 degrees F. Melt the 9 Tbs of butter, then set aside to cool. Butter an eight inch round cake pan, then dust the pan with flour. In a separate bowl, whisk together eggs with sugar. Add flour, baking soda, and salt, and whisk together until smooth. Slowly drizzle in melted butter, being careful not to scald the eggs. Whisk together until smooth. Slice up the pears into thin wedges, and layer at the bottom of the cake pan. Pour the batter over the top, smoothing to the edges.
Bake at 350 for 40-50 minutes. Once you remove the cake from the oven, let it cool slightly, then remove from the pan by inverting on a plate, then inverting again so the pears are on the bottom.
Serve warm.
The beautifully plump and delicious Comice Pears shown in the photos above were provided by Marshland Orchards in the Snohomish Valley. Marshland Orchards is part of a small family of farms under Maltby Produce Markets- CSA. This rich pristine farmland of the Snohomish valley is fed from the ancient glaciers of the rugged Cascades. Some of the early farms in this area originally sent their produce to market on steam paddle wheelers navigating up the Snohomish River.