Many have been anxiously awaiting to see what a floating market looks like (at least our version of the idea anyway). While our first market was all but a perfectly organized big-city commercial event, it was well received as many commented on the authenticity and grass roots, home grown style of this "cute" little market.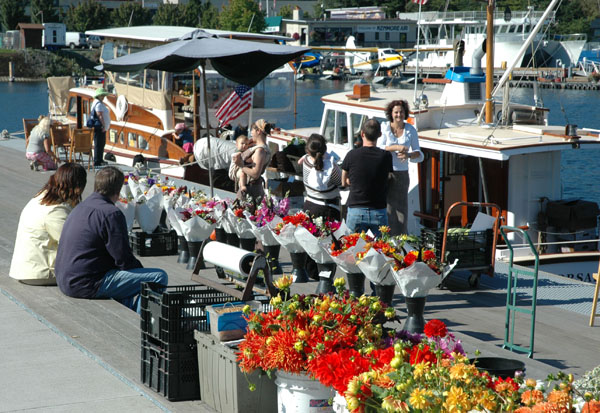 Three classic wooden vessels participated; Corsair, Allure, and the Carol M. The Corsair featured fresh produce from local farms in including Full Circle Farm, Growing Washington Farms, Foster Farm and Marshland Orchards. The Allure featured locally made crafts and artisan foods from Whidbey Island including lavender products from Lavender Wind, home made soaps from Knot in Thyme, Lama wool products form Paridise Found and produce from Willowood Farm. The Carol M was serving locally baked pies from Seattle Pie Company and offering award winning locally pickled olives from McSweet. Beautiful fresh-cut flowers were offered by Cha Doya's Garden. The Corsair and Allure were provided by Cedar Wave Adventures by Sea and the Carol M was provided by Enchantress Cruises.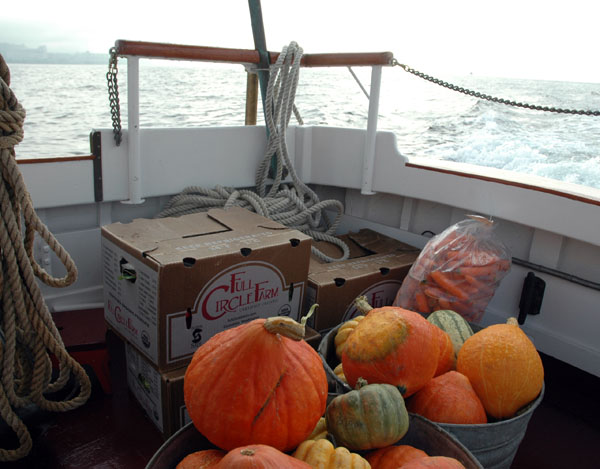 Fresh produce en route on Puget Sound aboard the Corsair on its way to market early Wednesday morning.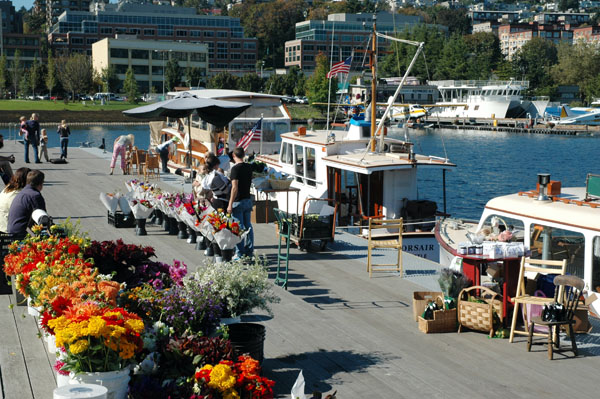 The Allure, Corsair and Carol M lined up on the north seawall of Lake Union Park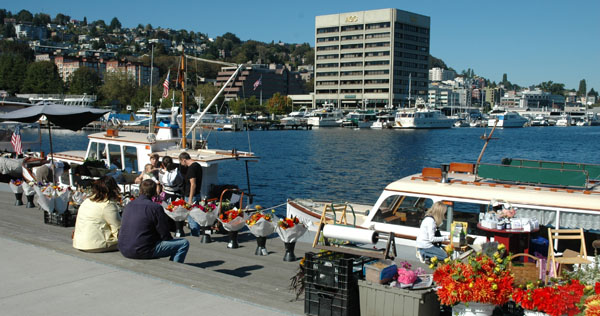 What a pleasant day it was to watch the sights!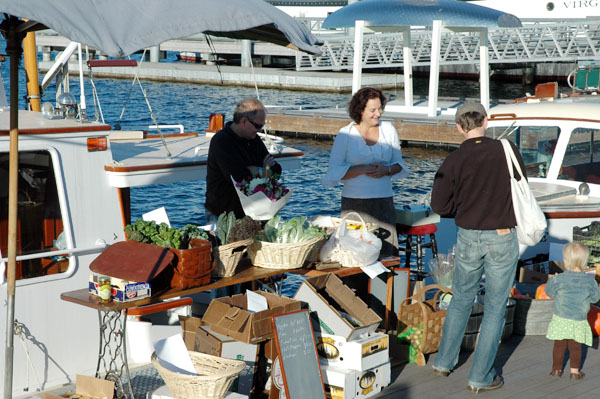 You'd be amazed with all the different varieties of local produce harvested in the fall.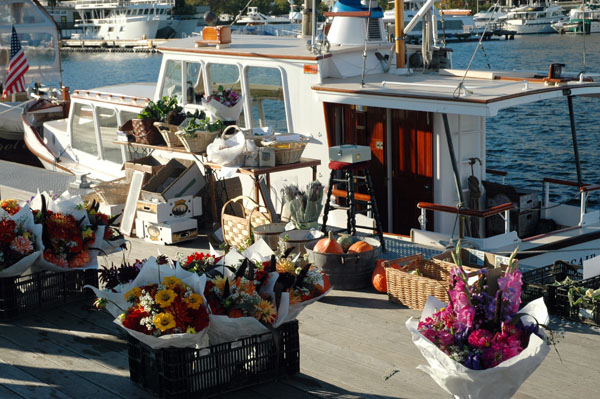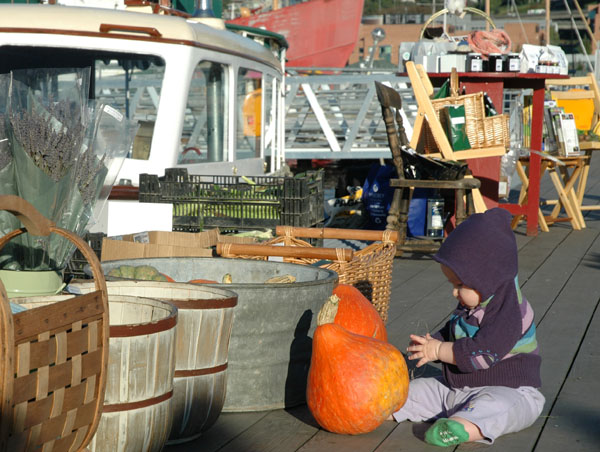 This baby seemed to be fascinated with the idea that nutritious vegetables came by water.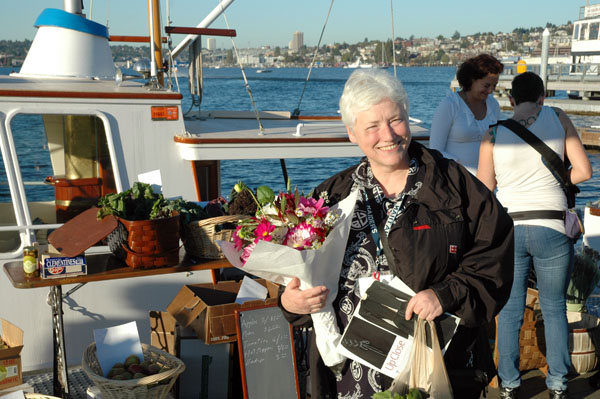 Our first Farmboat customer Judith Rickard who stopped by during her lunch break from the Center for Wooden Boats.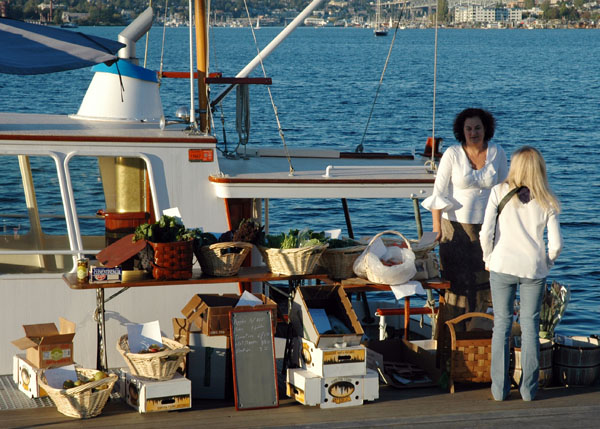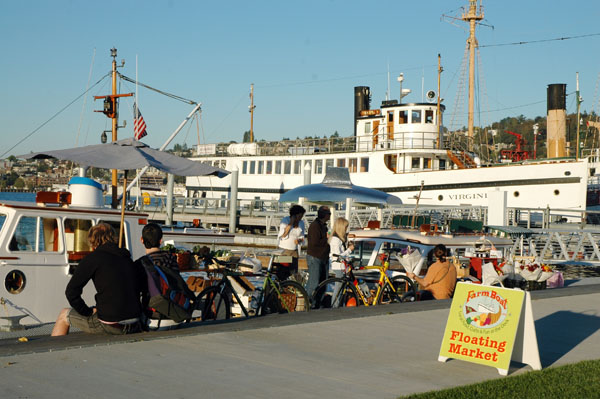 A view of the Farmboat Floating Market with the Virginia V in the background. The Virginia V is the last remaining steamship that delivered farm produce around Puget Sound in the early days. The Virginia V was part of what was known as the Mosquito Fleet. Thousands of boats, large and small, traveled the waterways from Puget Sound to Alaska carrying freight and passengers before roads and highways were built.